*EDIT- Google maps map with routes and markers marked. Follow I-10 North from Tucson to Red Rock to find markers.*
http://maps.google.com/maps/ms?ie=UTF8& ... f47b&msa=0
Please do not try to get through the river mentioned in the directions below with a car, even lower wheel base pickups may have a hard go of it. I'd hate to have somone sink a car out their and need help and no one be around. If you stop at the river and walk in it's less then a 2 mile walk.
Directions: From Tucson take I10 north to exit 226 at Red Rock. After exiting take a left to go under the freeway. This street ends at a small loop called Camino Correo, take a right hand turn, your next left is East SASCO road, take that turn and follow it for several miles. The road will continue straight untill it turns into dirt. Follow the dirt road through the washed out river area (CAUTION: you may have to park and walk from here if the water is too high and your vehicle cannot clear it). Once past the river area continue untill you see ruins on your right. Turn right and your there.
Alternate directions: Exit I10 as Avra Valley Rd.
W. Avra Valley Rd out to the Marana Airport, just past it is N. Sanders Rd on the right. Take it to W. Silverbell Rd on the left.
Take that will it meets Redrock Lane to the right......this then becomes E. Sasco Rd. which passes the AO.
That route is 26.7 miles from the airport entrance to the road into SASCO and adds about 20 minutes to the trip as compared to the normal route but the road is able to support the trip in a sedan with only a little washboard.
High Level Street Map showing route from the north and from Tucson, the red rock exit (exit 226) is circled:
Low Level street Map showing toute from the freeway exit down old sasco road to SASCO, SASCO site circled: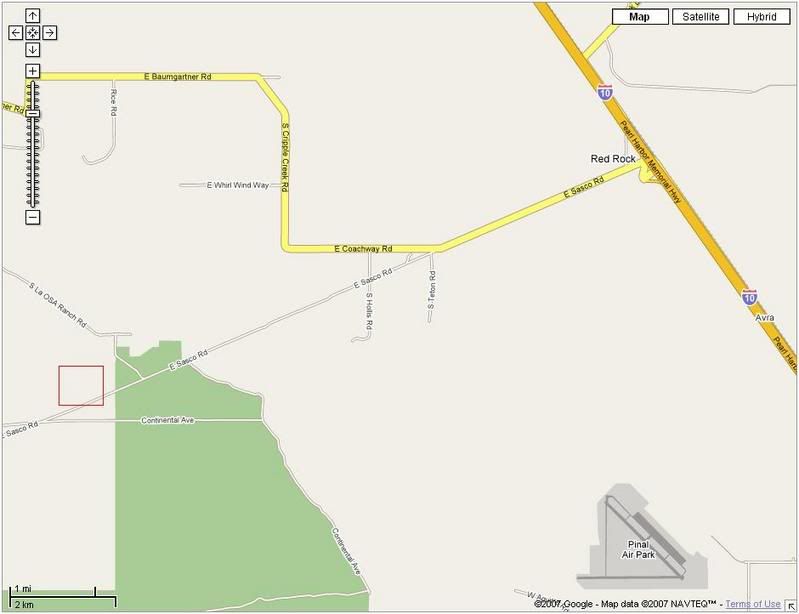 Low Level Sat Map showing the route to SASCO from Red Rock, SASCO site is circled: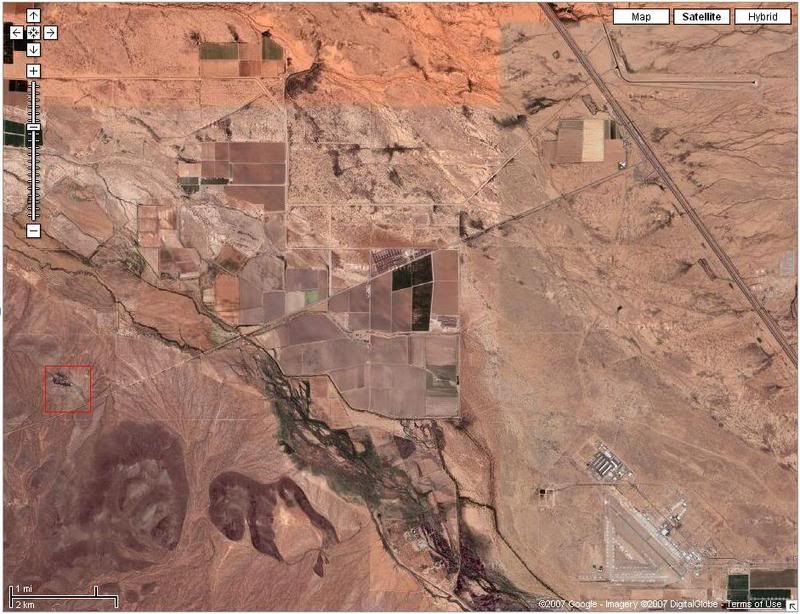 Detail Level Sat Map showing SASCO and immediate area, route from old SASCO road is arrowed: