Rules, Regulations, and Code of Conduct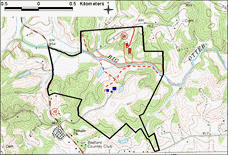 Welcome to TucsonAirsoftCoalition.com! This section is used to display information pertaining to the rules, regulations, and code of conduct of TAC. Please select a sub topic from the list below, then select a document to read. All players who participate in games advertised on TAC are expected to follow all the rules listed, please familiarize yourself with them before attending an event.
Rules: Rules and Code of Conduct ( 2 items )
This section provides the game rules and code of conduct that all participants are expected to abide by. This is required reading for anyone wishing to participate with TAC on any level.
Documentation: Liability Waivers and Membership Applications ( 3 items )
This section contains copies of the liability waiver that all participants must sign and provide the TAC Secretary with to participate in any event. Additionally, players electing to get more involved in shaping the organization will find the TAC membership application below as well.
Regulations: Organization ( 2 items )
This section contains organizational regulations and documentation such as the TAC By-Laws and Organization structure. Select a topic below to learn more.